Dave and Johnny Prom Dresses and Gowns On Sale!
Who says the dress of your dreams has to break the budget? Dave and Johnny have created sophisticated designs and are leading the industry with their fashions that are not only inexpensive but stunning. Dave and Johnny are working to bring you up-to-the minute trends, including sassy taffetas, fun prints, short homecoming dresses and lots of glamorous prom gowns. Many of these fabulous designer dresses for prom are available for under $100.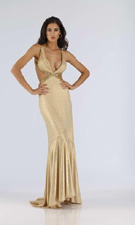 This Dave and Johnny creation features a backless halter dress with a ruched bodice,
beaded detail and a daring low sexy back.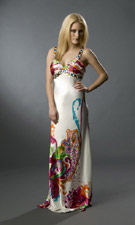 This year prints are all the rage, and Dave and Johnny are right on it.
For only $99.00 they offer an elegant print floor-length prom dress
in swirling blues, purples, and pinks on a white background.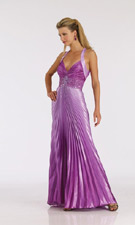 This pleated long prom dress in purple or pink
has a glamorous look that every girl wants for her prom.
A floor length halter dress with wide straps and sparkling accents on the waist for under $100.
---