Celebrity Inspired Red Carpet Dresses for Prom or Homecoming!
Celebrity-inspired gowns and short dresses for prom and homecoming
are hot as usual this year. The glamorous red-carpet gowns and chic dresses worn by Hollywood elite and up-and-coming young stars are very popular although the cost is generally prohibitive to the average woman.
Faviana is making it affordable to own an evening gown or short dress similar to the ones worn by your favorite star. These fashions tend to be edgy, sometimes daring and always sexy. Faviana reproduces similar designs so you can be as glamorous and eclectic as your favorite entertainer at a fraction of the cost. Check out these red carpet dresses that are sure to make you feel like a star at any special occasion!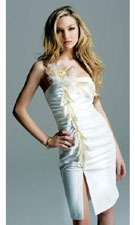 Check out the chic, feathered one shoulder short dress
like the one worn by Sarah Jessica Parker in the movie, Sex In The City.
Just like the title of the movie, this dress is sexy.
It comes in black or white and is incredible.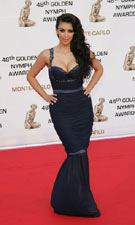 If youre looking for a more formal long dress
this stunning creation looks like the gown that Kim Kardashian wore to a red carpet event last year.
This mermaid gown has beautiful colored beadwork and comes in navy, teal and white.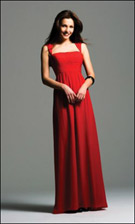 If a sweet sophisticated youthful look is more your style
Faviana has created a gorgeous gown that mirrors the chiffon long red dress
that Miley Cyrus wore to the 2008 Oscars.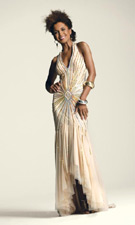 This stunning gold evening gown is a knockout and was designed
to look like the one that Beyonce wore to the Golden Globes.
---

Dresses, celebrity inspired gowns, short dresses for prom and homecoming